toritto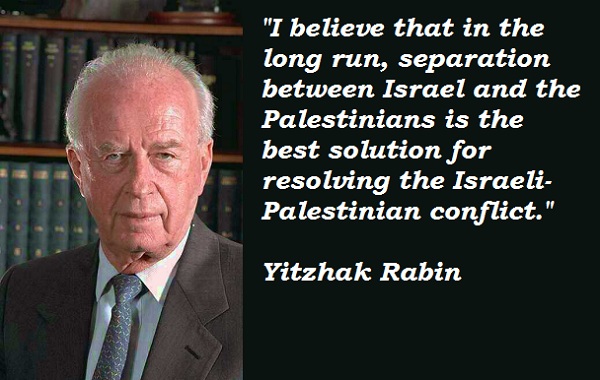 It's been twenty years since the assassination of Yitzhak Rabin.
Political assassinations can be unpredictable events, just as likely to achieve the goal of the killer, if he had one, or result in some unforeseen consequence.
The JFK murder resulted in great national soul searching which LBJ used to push his Great Society and civil rights programs.   Lincoln's killer certainly changed reconstruction.
Rabins' murder seemingly put an end to any hope of peace which is exactly what his killer wanted.  It has turned out to be one of the most effective political murders of modern times.
Yigal Amir, an "extremist", murdered Rabin.  We call them terrorists unless they are "extremists;" I guess it depends on whose side they are on. Amir walked around for months openly telling friends that Rabin should be killed and he wanted to be the one to do it.   Unfortunately, Israel's security forces did not spend…
View original post 1,004 more words