Crimescribe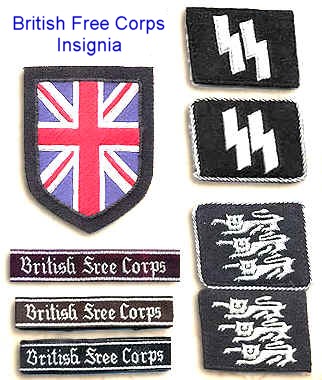 Insignia of the 'British Free Corps', former prisoners-of-war who enlisted in the infamous Waffen SS.
The SS motto – 'My honour is loyalty.'
As a freelance scribbler and long-time student of military history I love finding the more overlooked or forgotten aspects of the subject. For instance, the popular narrative of the Second World War holds that the British people pulled together, fighting as one for a common cause.
Erm, not exactly.
While British troops and the vast majority of the British public did rally round, a tiny handful didn't. Some turned traitor for money. The notorious '£18 traitor' Duncan Scott-Ford (not one of Plymouth's favourite sons), was hanged at Wandsworth Prison in November, 1942 for selling convoy information to German Intelligence at a bargain discount. For others the shift was ideological. They were in it for the cause, such as Wiliam Joyce (AKA 'Lord HAW Haw' and star of…
View original post 1,205 more words